GUELPH-CAMBRIDGE

Flooring
Gelph-Cambridge Flooring concrete resurfacing specialist
Looking for high-quality flooring solutions in Guelph and Cambridge area? Look no further than our range of garage floor coatings! Our selection includes flake floors and epoxy floors, both of which provide a durable and attractive finish for your garage. With our quick installation process, you can have your new floor ready to go in no time.
Our flake floors are a popular choice for homeowners who want a textured, non-slip surface for their garage. These floors are made up of a base coat, decorative flakes, and a topcoat, and can be customized to match your existing decor. They are also highly resistant to wear and tear, making them a long-lasting solution for your garage.
If you're looking for a sleek and modern look, our epoxy floors are a great option. These floors are applied in layers, creating a seamless, high-gloss finish that is both durable and easy to maintain. Plus, our epoxy floors come in a range of colors and patterns, so you can choose the perfect look for your garage in Gelph area
How does it work? 3 easy steps:

Online quote
With our online quote system, you can get a preliminary estimate in less than 2 minutes.

Site visit
We can then visit you to confirm the steps, colours and the date for transforming your garage floor.

Transformation
A B-Protek team will come to your home to transform your concrete floor in 1 day.
Get Ready For Amazing Service & Result
Polyurea with Flakes
Often mistaken for Epoxy, Polyurea is the most popular material for residential garage flooring. In addition to its use in garages, it can be applied on your exterior's balconies, stairs, terraces as well as your basement family room.
Watertight and resistant to temperature changes, polyurea with flakes is also easy to care for and calcium resistant. Known for its durability, we offer a warranty for your garage. 
Epoxy Coating
Epoxy flooring is a popular choice for its durability, low maintenance, and versatility. Epoxy can be used in a wide range of settings, including residential, commercial, and industrial spaces.
It is commonly used in garages, warehouses, hospitals, schools, and offices, among others. In addition to all these advantages, by doing business with the B-Protek Guelph-Cambridge team for the installation of your new coating floor, you can enjoy a guarantee on the coating.
OUTDOOR FLOORING
Is your exterior concrete looking worn and unattractive? Are you tired of spending countless hours pressure washing your patios, or porches every year, only to see them deteriorate again within weeks? Instead of resorting to expensive jackhammer work, consider B-Protek Team
Our coatings are an affordable and sustainable solution for protecting and beautifying your concrete structures. We specialize in coatings for stairs, balconies, patios, and pool decks.
Meet the B-Protek Guelph – Cambridge Flooring Team
It's our passion !
Mirza always wanted to be a business owner and B-Protek was for him the perfect option to start this project. The support and efforts of the team encouraged him to be a franchisee.
Back in India, Mirza completed a mechanical engineering degree. In Canada, he has a diploma in manufacturing management from Conestoga College. After working as a machine tester, he worked in skyjack linamar manufacturing in the City of Guelph. In 2017, he worked for his parents' company as a sales representative.
Mirza is known for trying to be easily approachable. He loves working with people and giving the best customer service. His determination defines his work ethic and drives him to push himself out of his comfort zone.
Discover now the many options we can offer you for flooring projects in Guelph & Cambridge region!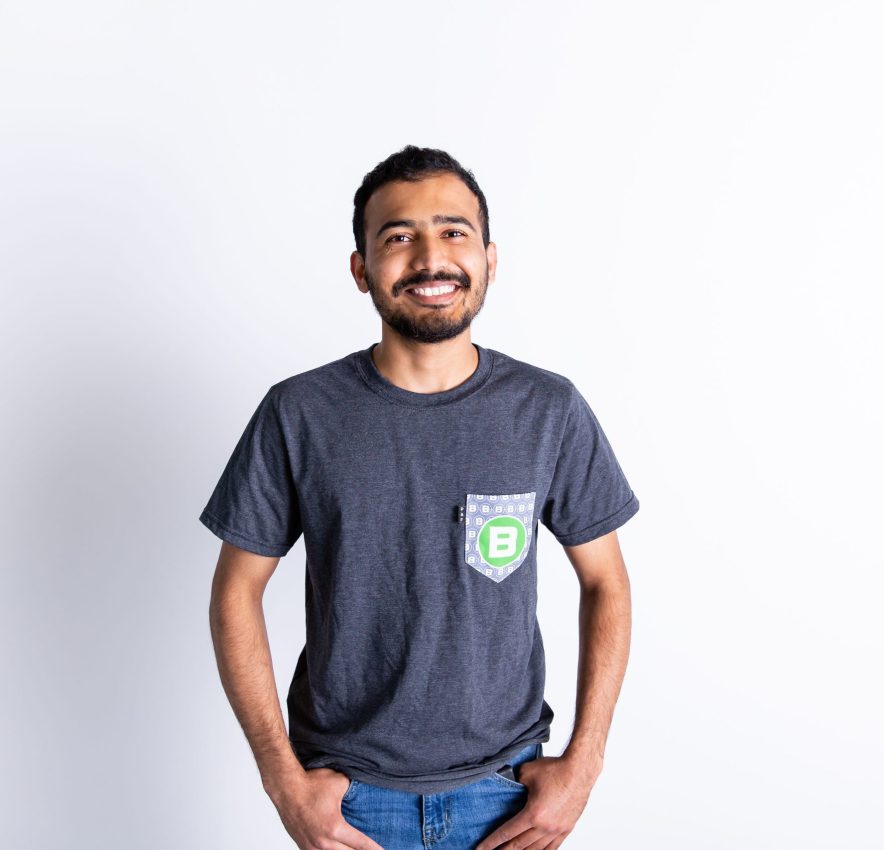 I always wanted to be a business owner and B-Protek provided me with that platform. The support and efforts of the team always encourage me to be part of B-protek.
START PLANNING YOUR PROJECT
Take the first step towards the smart choice for your floor!