Richmond Hill Flooring concrete resurfacing specialist
Searching for top-notch flooring solutions in the Richmond Hill area? Your search ends here with our collection of garage floor coatings! Our inventory includes flake floors and epoxy floors, both of which offer a resilient and visually appealing finish for your garage. Experience a swift installation process and have your new floor up and running in no time.
Homeowners in Richmond Hill who desire a textured and slip-resistant surface for their garage often opt for our popular flake floors. These floors consist of a base coat, decorative flakes, and a topcoat, allowing for customization to complement your existing decor. They also boast exceptional durability, guaranteeing a long-lasting solution for your garage.
For a sleek and contemporary appearance, consider our epoxy floors. These floors are applied in layers, resulting in a seamless and glossy finish that is both resilient and easy to maintain. Furthermore, our epoxy floors are available in a variety of colors and patterns, granting you the opportunity to select the perfect aesthetic for your garage in Richmond Hill area.
How does it work? 3 easy steps:

Online quote
With our online quote system, you can get a preliminary estimate in less than 2 minutes.

Site visit
We can then visit you to confirm the steps, colours and the date for transforming your garage floor.

Transformation
A B-Protek team will come to your home to transform your concrete floor in 1 day.
Get Ready For Amazing Service & Result
POLYUREA WITH FLAKES
Frequently confused with Epoxy, Polyurea is the preferred choice for residential garage flooring. Beyond garage applications, it can be utilized for balconies, stairs, terraces, and even basement family rooms.
Resistant to water and temperature fluctuations, polyurea with flakes is also low-maintenance and resistant to calcium. Recognized for its exceptional durability, we provide a warranty for your garage.
EPOXY COATING
Epoxy flooring is a highly sought-after choice known for its durability, easy maintenance, and versatility. This versatile material finds application in various settings, including residential, commercial, and industrial spaces.
It is commonly utilized in garages, warehouses, hospitals, schools, offices, and more. Alongside these remarkable benefits, when you choose to work with the B-Protek team for your coating floor installation, you can also benefit from a warranty on the coating.
OUTDOOR FLOORING
Is your outdoor concrete appearing worn-out and unappealing? Are you exhausted from spending endless hours pressure washing your patios or porches every year, only to witness their deterioration within weeks? Instead of resorting to costly jackhammer methods, consider the B-Protek Team.
Our coatings provide an affordable and sustainable solution for safeguarding and enhancing your concrete structures. We specialize in coatings for stairs, balconies, patios, and pool decks.
Meet the B-Protek Richmond Hill Flooring Team
It's what drives us!
Netzael holds a degree in accounting and has acquired more than eighteen years of experience operating and managing a successful commercial cleaning business. Susana, his wife, also joined the B-Protek business to become an integral part of the concrete resurfacing team. Susana has acquired experience in operations and supervising through the commercial cleaning business.
Our mission is to meet your needs, your dream and your budget for your flooring projects. Together, we determine the ideal material for your perfect garage floor. We also offer floor coating services for exterior surfaces such as patios, pool and spa surrounds, porches, as well as options for basement floors.
Discover now the many options we can offer you for flooring projects in Richmond Hill!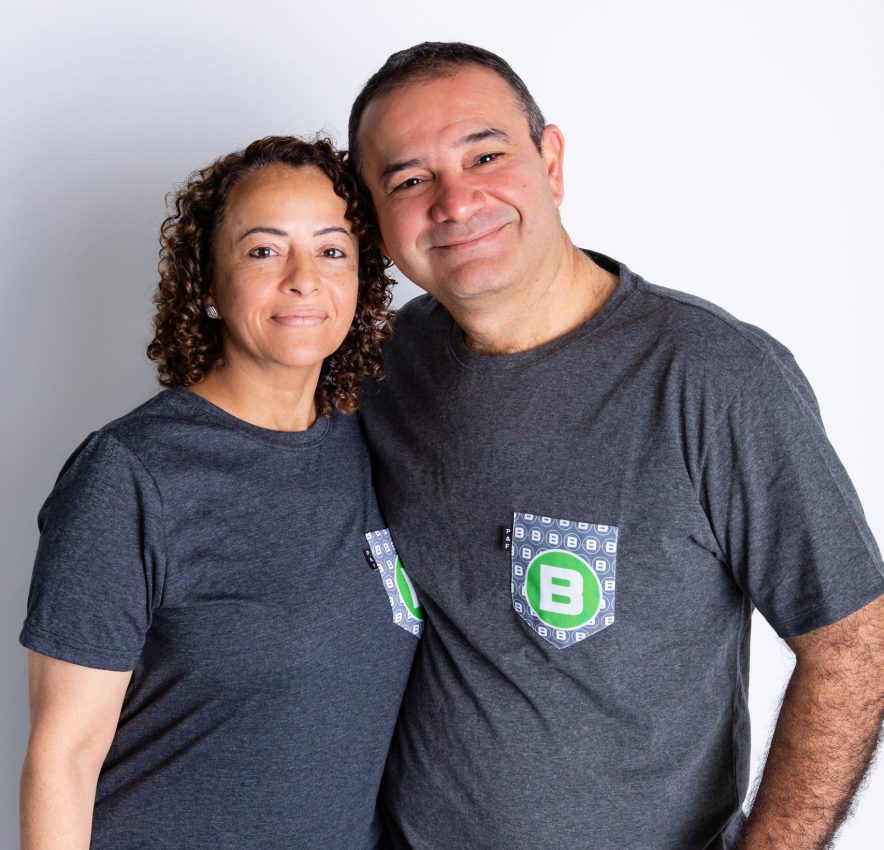 We are both passionate about teamwork, reliable and committed individuals that pay great attention to details !
START PLANNING YOUR PROJECT
Take the first step towards the smart choice for your floor!