Epoxy Flooring Guide: The Different Types of Epoxy Floor Coating
Epoxy flooring is growing in popularity with both residential and commercial owners. Why is that? It's because of how versatile of a coating epoxy can be.
There are no limits to what you can do with epoxy resin when it comes to the floor coating. From the kitchen to the garage (Epoxy garage floor are very popular), passing by familial spaces, epoxy can be applied almost anywhere.
Commercial Epoxy Flooring
It's the same for commercial or industrial flooring spaces, too. You can have a beautiful epoxy flooring in a restaurant or even in a retail store. Since epoxy is durable, resistant, and easy-care, it is an ideal flooring solution practically everywhere.
However, it should be noted that not all types of epoxy are appropriate to all floors. There are different types of epoxy floor coatings, different manufacturers of epoxy, and different types of installation of epoxy. There are different types of epoxy flooring, some are more adapted to space than another.
Types of epoxy coating:
Care to learn more about them? Find out everything there is to know about epoxy flooring with the help of our flooring experts.
The Different Types of Epoxy Coatings
Clear Epoxy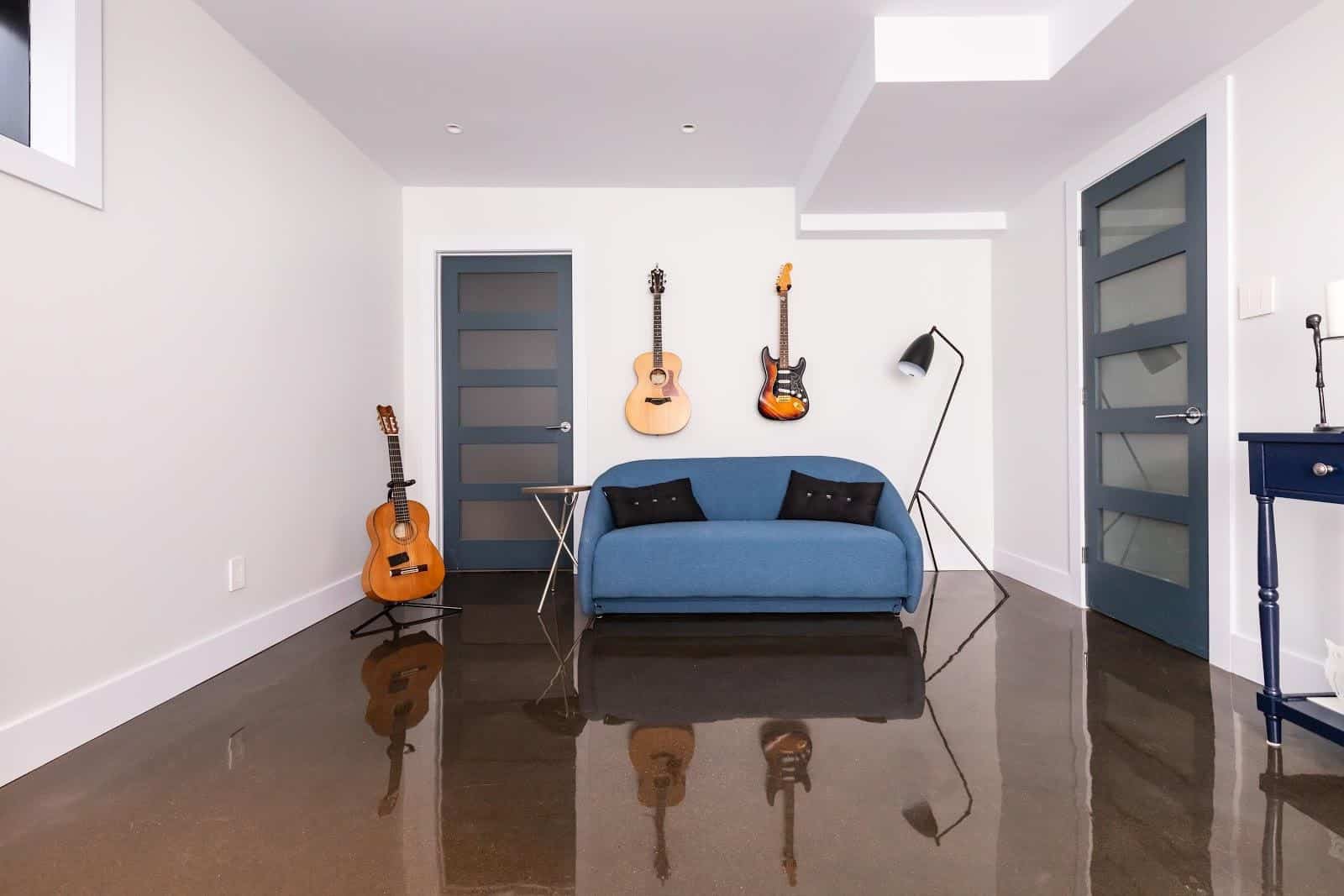 Clear epoxy is a type of coating that works well in commercial spaces as well as garages, be they residential or commercial. We highly recommend it for anyone who is looking for a durable floor with a timeless design. Its classic style adapts perfectly to any environment.
Furthermore, the clear coating enhances the natural beauty of concrete. Many residential owners choose clear epoxy for their familial spaces or their garage. This material is also known for its durability, resistance, and how easy-care it is.
Metallic Epoxy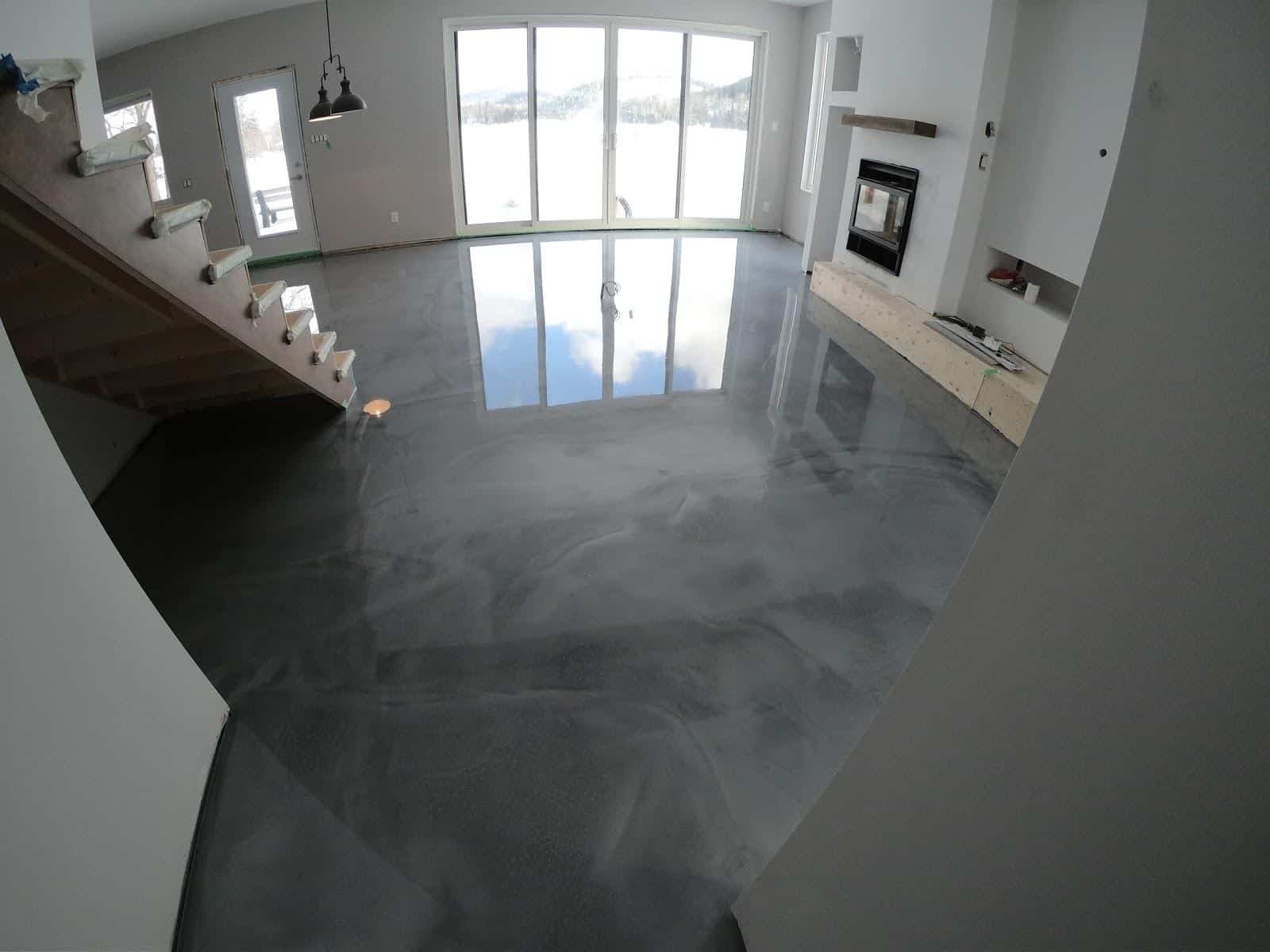 Metallic Epoxy flooring is a coating that creates beautiful, unique floors. This material is known for its modern style, and the finishes go from mat to gloss, depending on your choice. It is also offered in several colours, so you can easily adapt it to any decor. It is ideal for residential and commercial owners looking for a highly stylish and modern floor.
Like any epoxy flooring, it is durable, resistant, and easy care. We highly recommend epoxy coating for kitchens, retail stores, and boutiques. This coating will make sure to give an instant WOW effect to anyone who sees it.
Solid Epoxy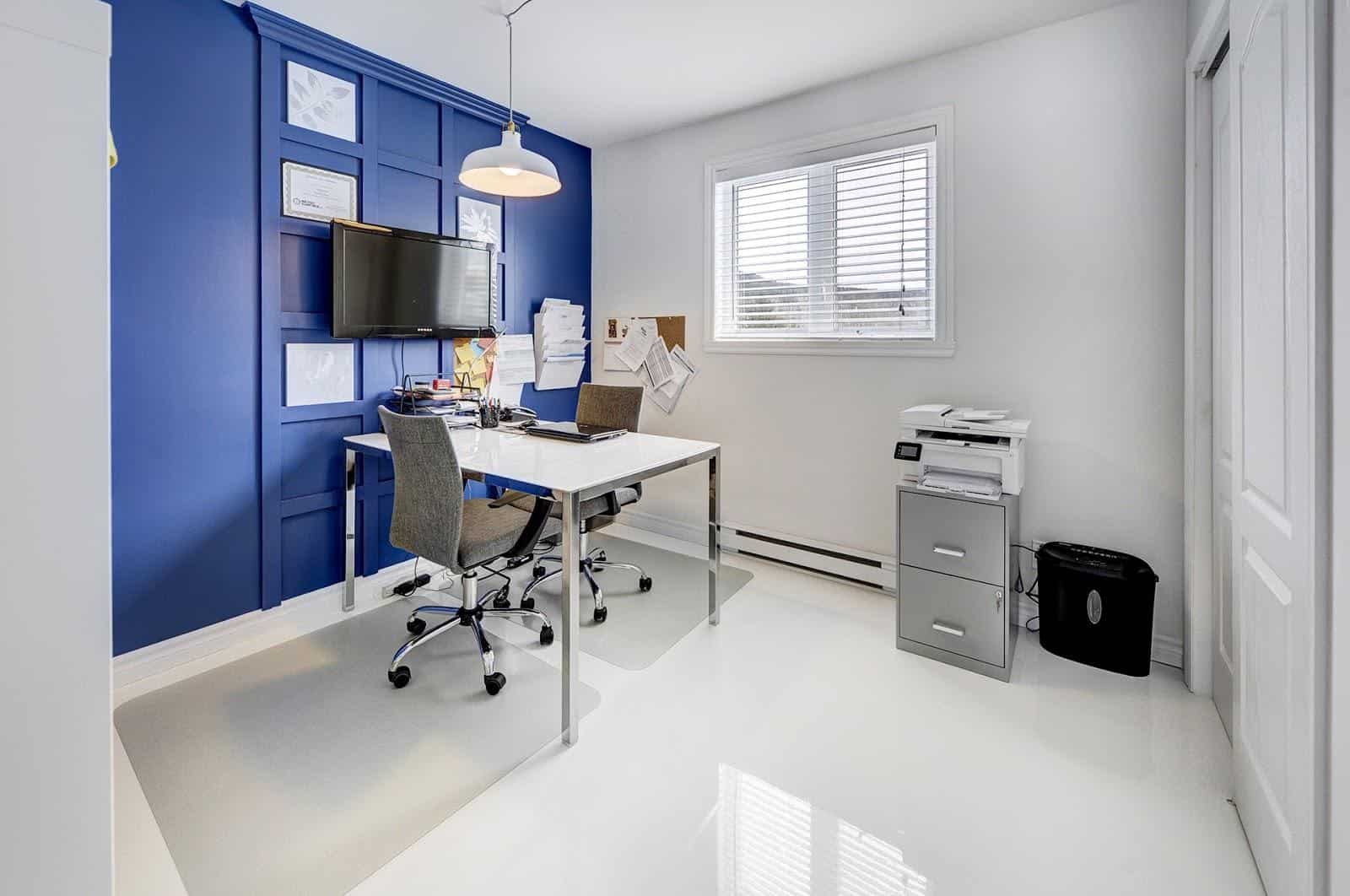 When it comes to versatility, no coating has solid epoxy beat. Epoxy is known for its rock-solid durability, but what makes the charm of this coating is how you can use it. This epoxy resin flooring is offered in a wide variety of colours and can be added almost anywhere. It is also offered in a large selection of styles and finishes, which allows you to customize your floor to your preferences.
Our experts highly recommend using epoxy on any floor inside your residence. It is also an excellent choice for retail stores, restaurants, or business owners who want to have a floor that shows their brand's colours.
Epoxy flooring for commercial projects
For your commercial space, we offer you our 100% solid colored epoxy coatings. Whether it is for a retail store, a warehouse store, or a big-box store, this solution is ideal. Your customers will be delighted to enter your business with a beautiful floor painted in your colors. This flooring is obtained by also grinding the surface to ensure good adhesion. Afterward, we apply two coats of 100% solid colored epoxy. We can also paint yellow safety lines.
Need Help With Your Floor? Contact B-Protek!
Our team has more than ten years of experience in coating floors. No matter the scale of your project, we are up to the challenge. We offer all of these epoxy flooring systems as well as polyurea with flakes, which is perfect for garage floors and exterior flooring.
Our floors are also 100% compliant with the national building code. We offer you unmatched customer service, unparalleled peace of mind, and flawless results.
If you have any questions concerning an epoxy floor coatings project, do not hesitate to contact us! Our experts put their expertise at your service with great pleasure.
FAQ
How long do epoxy floors last?
Epoxy floors are very resistant, they usually resist 30 years with regular residential traffic. The performance of the floor depends on the way you preserve the surface.
Is epoxy flooring good for homes?
Yes, Epoxy is good for your home. It's easy to maintain and to keep clean. It's also very durable and very safe. It gives your floor an awesome look.
On what surfaces could you apply epoxy on?
An epoxy coating can provide a protective and aesthetic layer to any hard surface such as:
Metal

Tile

Concrete 

Plywood

Vinyl
Is epoxy flooring cheaper than tile?
Overall, floor tiles will run you about $4 to $11 per square foot (with installation), while epoxy will cost you between $3 and $10 per square foot. Garage tiles average $2 to $4 per square foot, making the materials more expensive. However, the installation is less than $1 per square foot.
Are epoxy floors worth it?
Yes, epoxy floors are totally worth it. An epoxy floor can increase the value of your property, is easy to maintain, and gives your floor a unique and beautiful look. It's also popular because of its resistance to water and the fact that it's very durable.
How to find epoxy floor coatings experts?
Do your research, look online for the most trustworthy companies. Read at the reviews, make sure the company you choose is fully insured and licensed.